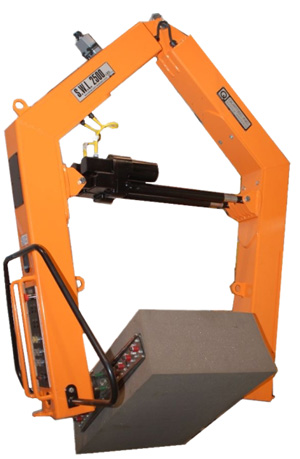 For over 25 years, the Quiptec Mold Manipulator has provided the modern foundry with an efficient and economical device to lift, rotate, position and close different types of chemically bonded sand molds. Careful attention to design detail has resulted in a rugged, compact production tool. Both manual clamp pad rotation and power clamp pad rotation are available.
Mold Manipulators
Economical, Simple, Rugged
Features
Mold capacities range from 700 lbs to 15,000 lbs

Two-hand operator engagement is required for both "clamp" and "unclamp" functions

Even if power to the mold manipulator is cut, the unit continues to apply clamping pressure and is "fail-safe"

Battery-powered models are available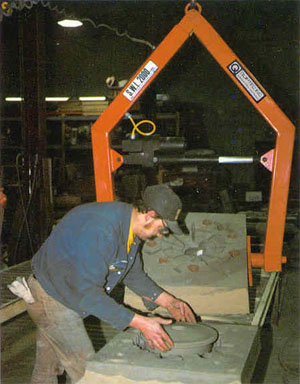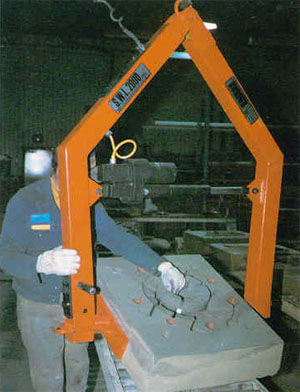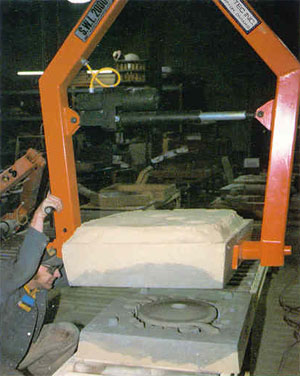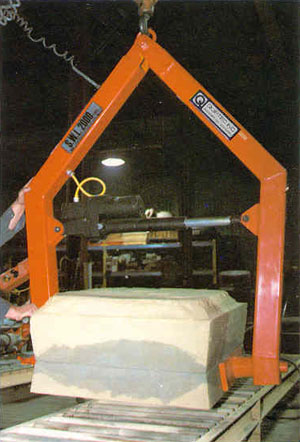 Lifting and rotating the cope mold face-up for coring and dressing.
Lifting and rotating the cope mold face-up for coring and dressing.


Using the mold manipulator to close prepared cope and drag half-molds.
Note how the integral hoist control push-buttons on this unit permit delicate, eye-level closing of the mold.

Closed ready for transfer to mold pouring and storage lines.
Quiptec Mold Manipulators
Clamp Pads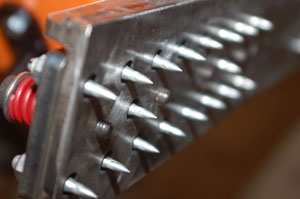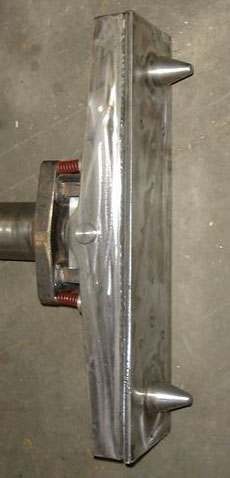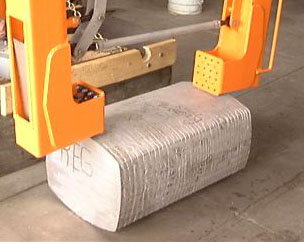 Clamp pads can be custom-designed to suit virtually any application. Special adaptors can also be made to suit the handling of flasks.


Variety of Sizes
A wide range of sizes and capacities are available. Custom built transport carts are also available.